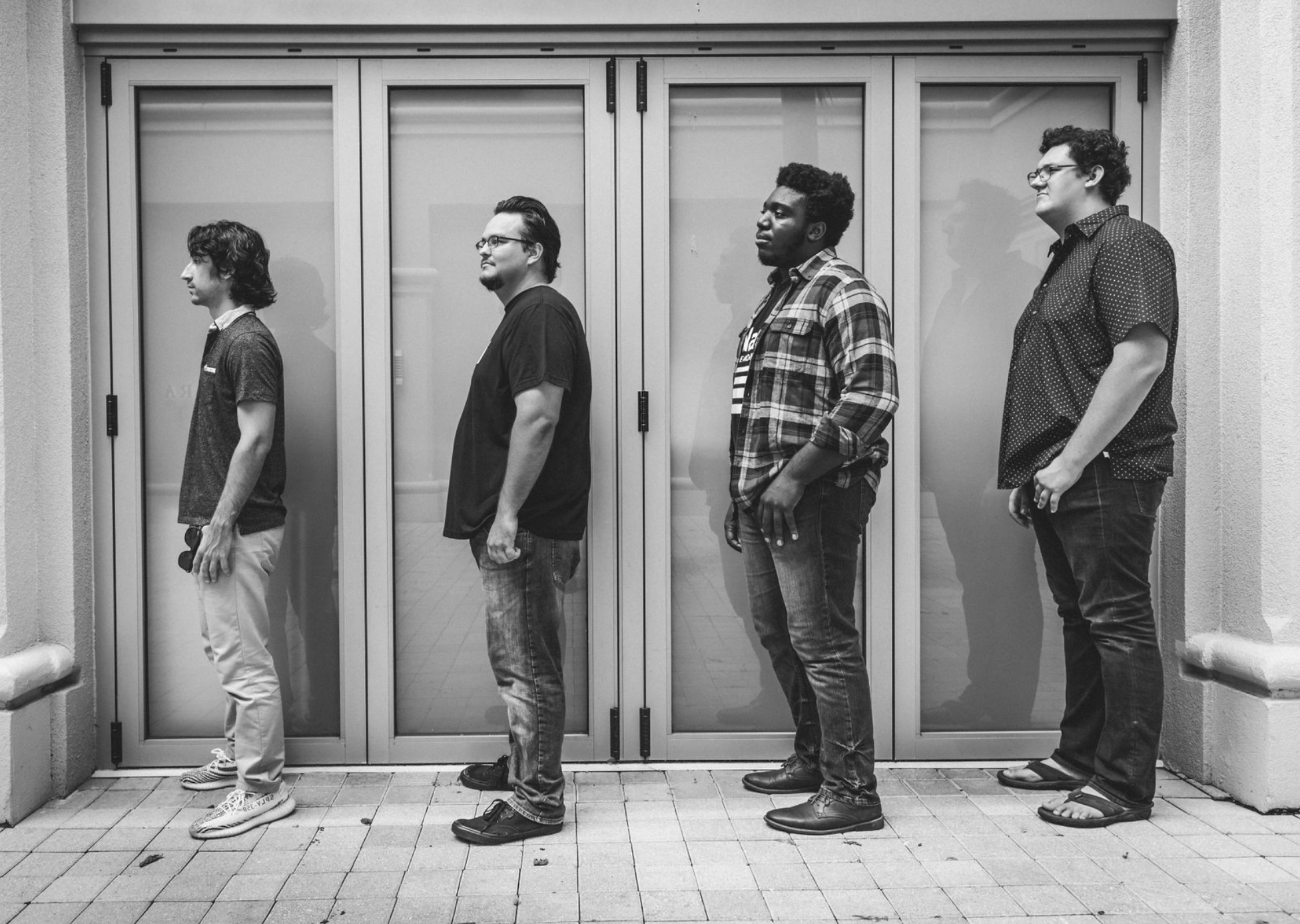 A New Experience Every Friday Night!
Enjoy an eclectic mix of live performances, film screenings, workshops, tours, and more!
Art After Dark / VIBEAT
Friday, August 5 / 5PM-10PM
Join Teaching Artist Aurora Rincon in the open studio and create your own work of art. Vibe to VIBEAT, a Jazz band that blends musical building blocks like jazz, R&B, and trap to create a new world of grooves. Feel the rhythm in your body with Be You Disco in a sculpture garden silent disco.
Tour

Limited to 14 people per docent. Pick up your tour wristband at Visitor Experience available 1 hour before tour.

Meet at the Great Hall

5:30-6pm

Open Studio

Join Teaching Artist Aurora Rincon and paint your own ceramic tile, inspired by the stunning Moroccan tile found in works from the special exhibition Lalla Essaydi: Un/Veiled.

Classroom 2

6-9pm
7:30-8pm

Live Music / VIBEAT

About the band: VIBEAT cleverly flows between genres, and pushes the boundaries of jazz, beats, and synth-music to create sounds all their own. Their release "VIBEATEP" is the culmination of influences and experiences brought on by Terence Blanchard, Stephen Scott, Weather Report, Now Vs Now, Mark Guiliana's BEATMUSIC, and Steps Ahead. Original music written by Nathan Skinner (malletSTATION), and Sean Devivo (Sax) use familiar musical building blocks from Jazz, R&B, Trap, and Electronica to create a whole new world of grooves, melody, and mind-bending soundscapes that are sure to take you on a trip.

Great Hall

7-8:30pm

Sculpture Garden Silent Disco

Get out of your head and into your amazing body with the help of Be You Disco! This guided silent disco combines music, dance, and mindfulness to have you celebrating your body and feeling your aliveness. Be You Disco was created as an outlet for connection and authentic self-expression, with their intention being to bridge the gap among people and create a sense of wellbeing.

Goergen Garden

8-9:30pm
Hours: The museum is currently open to the public until 10 pm on Friday nights.
Entry: Please note daily capacity is limited and advance, timed-ticket reservations are encouraged to help ensure a safe and enjoyable visiting experience for all. To attend in-person Art After Dark programs, reserve a timed ticket.
How to get here: The Norton Museum of Art is located at 1450 S. Dixie Hwy., West Palm Beach, FL 33401. For more information, click here.
Parking: Parking is available in the Norton's main parking lot at 1501 South Dixie Highway, immediately across the street from the Museum. Parking is $5 per car, per day. Norton Members park for free.
Food and drink: The Restaurant at the Norton is fully operational, and seating available outdoors with a view of our Sculpture Garden and in the Restaurant. Along with great food, The Restaurant can be enjoyed with creative cocktails, wine, or champagne. Reservations recommended at OpenTable.com
Admission: Art After Dark is included with museum admission. As always, members enjoy free museum admission.