Women's Walk Community Day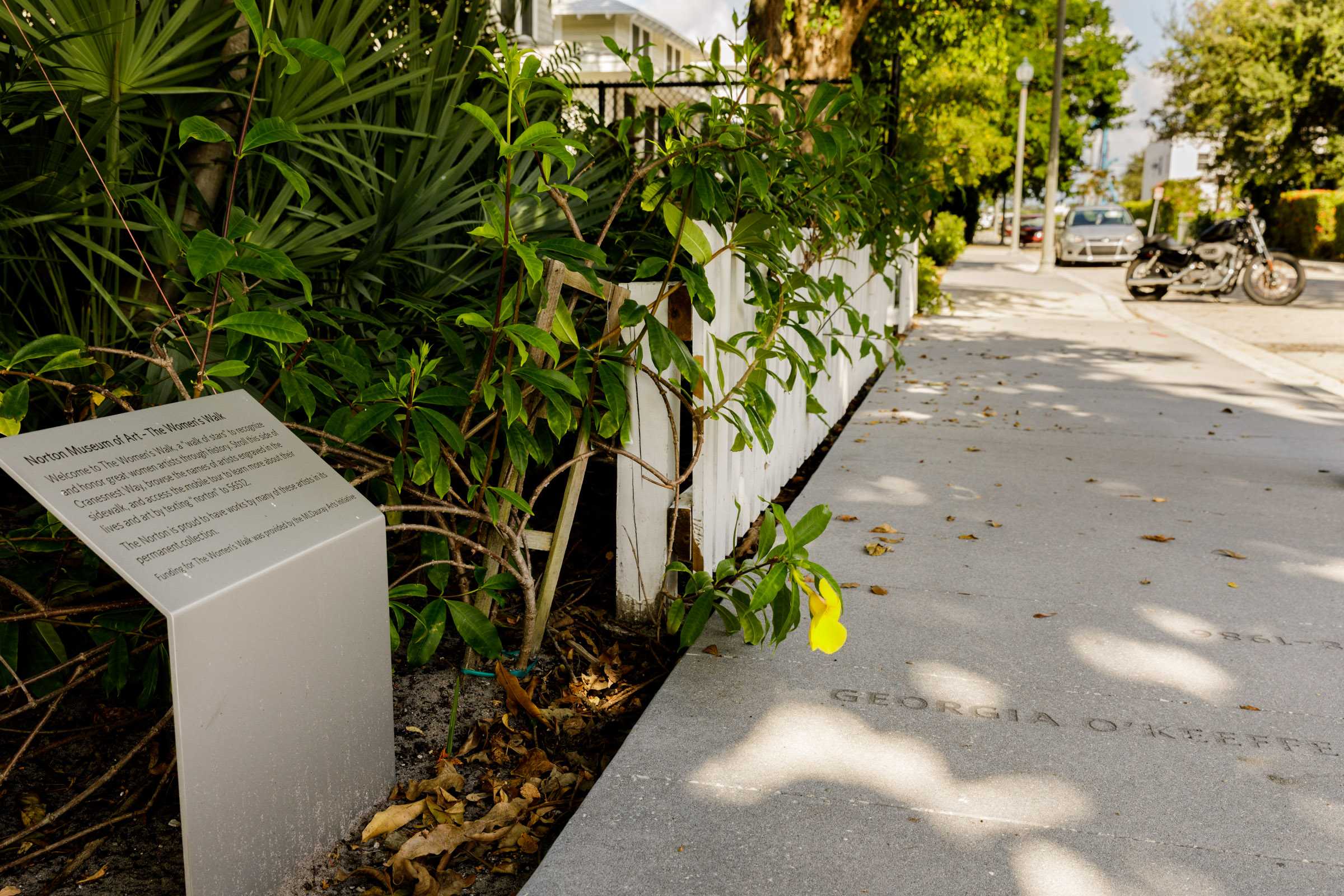 Women's Walk Community Day
Saturday, March 7 / Noon - 5 pm / FREE
Celebrate Women's History Month at the Norton. Enjoy refreshments on Cranesnest Way (the shaded street on the southern edge of the Museum campus), view the Women's Walk of great women artists through history, access the smartphone tour, and view the five new names recently added to the 50 already featured on the Walk.
Programs at the Museum include a performance by Olujimi Dance Theatre, Las Nubes, spotlight talks, Mini Book + Art, tours, Open Studio, and the talk, "Augusta Savage: Renaissance Woman," by art historian Jeffreen M. Hayes.
Food Trucks

Las Mexicanas


Churrasco Grill


Curbside Gourmet

Vendors

Bohemian Groove on the Move (airstream)
Dani Meighan Styles

Palm Beach League of Women Voters

Chalk Walk Artists

Dalhia Patrice Perryman
Shane K. Mesmer
Carrie Bennett
Linda Boursaw
Concert: Las Nubes

Kick off the day with a live performance by Miami trio, Las Nubes, one of Florida's most popular emerging bands that will churn out undeniably catchy garage pop hits in English and Spanish.

Cranesnest Way.




12-12:45pm

Concert: Tamboka

Tamboka is a spicy Gypsy Latin band influenced by its members diverse backgrounds. Incorporating styles of Cumbia, Bossa Nova, Flamenco, and Swing, this band keep the roots alive!

Cranesnest Way




2-2:45pm

Concert: Bonn E Maiy

Maiy's music marries genres and perspectives, and has essences of country, Americana, rock, and even Broadway musicals. Her distinct vocals and other-worldly harmonies provide multiple layers of ear candy.

Cranesnest Way

4-4:45pm

Performance: Olujimi Dance Theater Presents OMI

OMI is an experimental work that –through song, dance, and text – explores the ecological, spiritual, and social relationships of women and their intimate connection to nurturing, to water, and to climate change.

Stiller Auditorium.

12:30-1:15pm

Lecture: Augusta Savage: Renaissance Woman

Join curator, art historian, and artist advocate Jeffreen M. Hayes as she discusses her acclaimed 2019 exhibition Augusta Savage: Renaissance Woman. Savage (1892-1962) overcame poverty, racism, and gender discrimination to become one of America's most influential 20th-century artists. Her sculptures celebrate African-American culture and her work as an arts educator, activist, and Harlem Renaissance leader was a catalyst for social change. Her work is in the Norton collection.

Stiller Auditorium.




2-3pm
Major funding for this program was provided by the Leonard and Sophie Davis Fund/MLDauray Arts Initiative.