NFH / Bastille Day Celebration
The Norton Museum of Art takes great pleasure in hosting the 9th annual Bastille Day celebration in honor of French art and culture. What began in 2011 as a mid-summer celebration at Art After Dark became a day-long community event featuring art by French artists, food, wine, music, games, talks, tours, art demonstrations and activities. Although this year we cannot bring these events to you in person, we look forward to sharing Bastille Day with you through a selection of new online programs available via social media and Norton From Home . Thank you for joining us; and we look forward to seeing you at the Museum again soon.
Glenn Tomlinson
William Randolph Hearst Curator of Education
Bastille Day Concert From Home / 5 String Swing
5 String Swing is a Swing Band led by Jazz violinist Steffen Zeichner. The band specializes in performing lively Swing and Gypsy Jazz reminiscent of the classic French Django Reinhardt/Stéphane Grappelli group of the 1930's and 40's! Violinist Steffen Zeichner is a creative violinist who actively performs jazz, classical, klezmer, and a variety of other genres. Steffen is joined by guitarist Greg Diamond, a prolific performer, composer, and bandleader from New York City.
American Artists in France
Mary Cassatt was an American artist though lived most of her adult life in France, where she exhibited along side French Impressionist artist.
Henry Ossawa Tanner was a African American painter who traveled to Paris, France in 1891 to study at the Académie Julian, he spent the rest of his life living in Paris.
18th-Century French Insights
Jennifer Laffick, Curatorial Assistant, presents a two-part series as a part of Norton From Home, featuring her favorite 18th-century French works from the Norton's European Collection.
Robert and Sonia Delunay Art Activity
Robert and Sonia Delaunay were French artists who co-founded the Orphism art movement. Orphism is recognizable for its bold colors and geometric shapes.
Experiment with color and abstraction with this playful painting activity inspired by Robert and Sonia Delaunay.
Claude Monet
Claude Monet was born in 1840 in Rue Laffitte, Paris, France. Monet is one of the founders of the French Impressionist painting. The philosophy behind French Impressionism is "expressing one's perceptions before nature."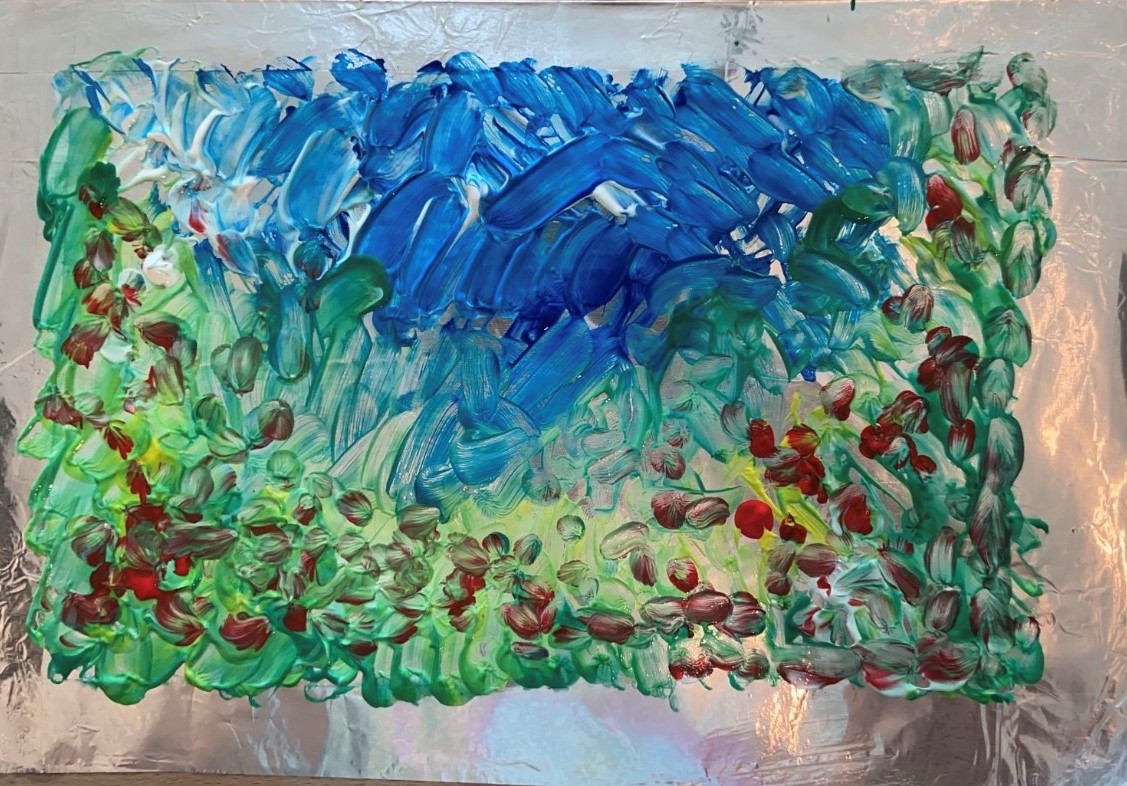 Claude Monet Brushstroke Activity
This sensory activity for children aged 5 and under will introduce the Impressionist brush strokes of Claude Monet.
Past Exhibition Highlight
In 2017, the Norton organized French Connections: Photography and presented a range of works that offered a juxtaposition of old and new, as images of France's past confronted images of its future.